Mrs. Fournier of Chartwell Greenfield Park
For a united community
Accommodation is all about life choices. The choice to be active, to be rewarded encounters, to maintain a vibrant social life, to discover new emotions… all according to one's own desires, according to one's own habits. Chartwell Residences puts people first by focusing on the power of solidarity and networks and a community together. Chartwell Greenfield Park, which has just celebrated its 3rd anniversary, is no exception to its inviting and inspiring living environment. With the integration of the Salon de Quলেillas champion's 24 bowling alleys, this is one of the most original projects of its kind. Residents can take advantage of many up-to-date common areas, including a craft studio, an exercise room, a yoga room, a cafe-bistro, numerous lounges, a wine cellar and a game for children. A variety of optional animated activities are added to the calendar to enhance daily life and naturally create new friendships within the community. And residents agree: the importance of having fun, social interaction and joie de vivre have a direct impact on their quality of life.
"The joy of living is joy! It is good for the moral and good for the physical. If I lived alone in my home, I would not be in a group, a community, to take part in all these activities. A
Mrs. Fournier of Chartwell Greenfield Park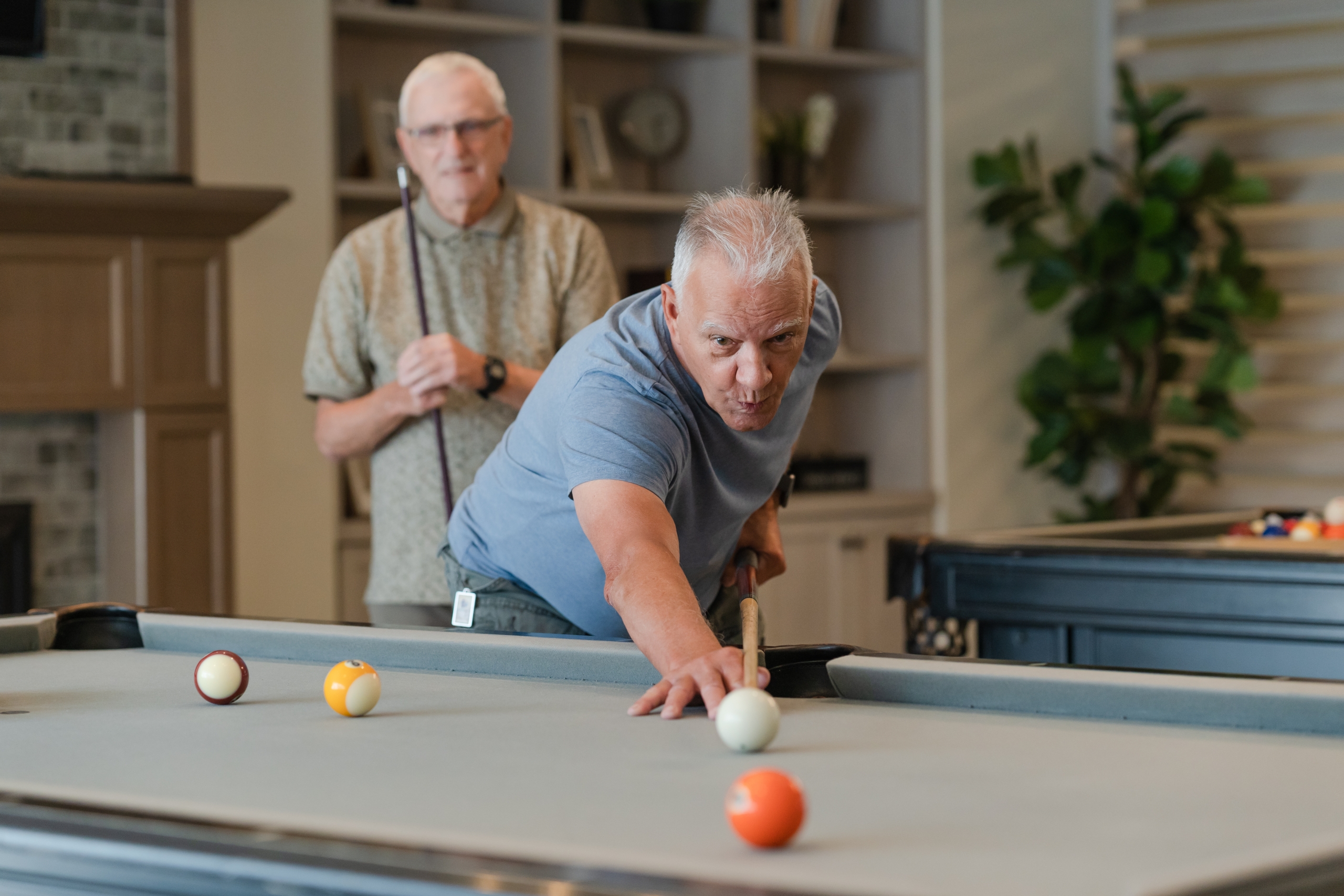 For nearby services
There comes a time when the family home grows bigger and becomes more demanding to maintain. Greenfield Park Residence offers a wide range of complete studios and spacious apartments for freely furnishing and furnishing. Residents enjoy beautiful landscaping, ample outdoor gardening space, as well as great facilities for social activities, shows and other events. Priority now translates into the time and energy devoted to the loved ones around them.
Everything is designed to meet the needs of proximity. In addition to the services provided on site, seniors and their families benefit from the location of the estate, conveniently located close to all major services (hospitals, grocery stores, pharmacies, restaurants, parks, public transport). Thus, inside and outside the walls of the dwelling, everyone continues to fully enjoy their freedom and liberty in comfort.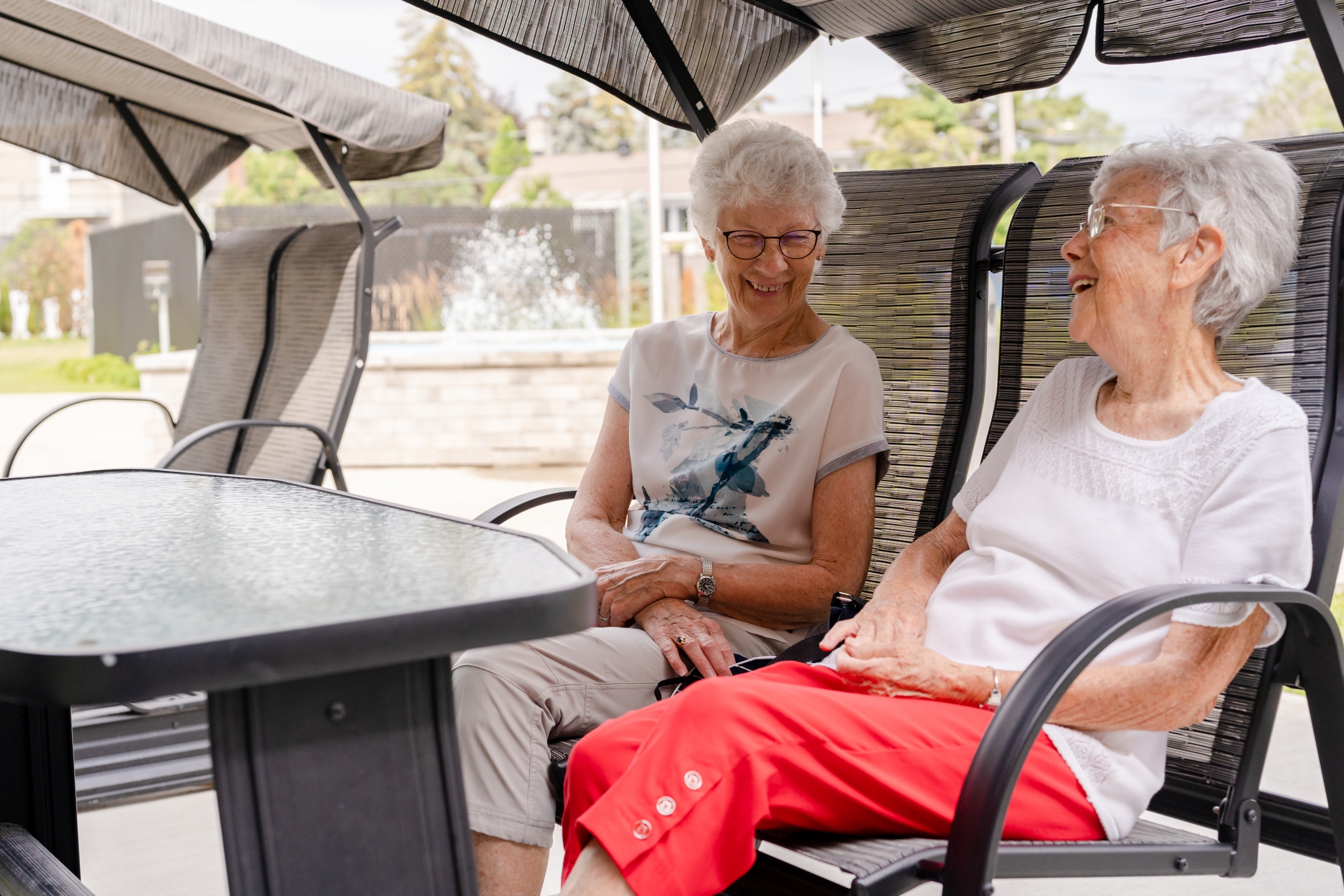 For a second family at heart
Living in a Chartwell residence means being able to always rely on a dedicated and caring team. Residents, their health, their tranquility and their well-being are priorities. Current and committed employees aspire to make a difference in their lives every day by providing seniors with a happy, healthy, rewarding and stimulating lifestyle.
As soon as residents are welcomed, a bond of trust and complexity with staff is quickly established. For seniors, these employees then become significant individuals whose goal is to provide them with a memorable, unique and personal experience so that they feel at home in a dignified and welcoming environment. What sets home life apart is that residents are not alone. They are surrounded, supported and accompanied by a team that is present 24 hours a day, 7 days a week. When needed, they always have someone to listen to and pay attention to.
Unprecedented, it is a second family of hearts that is formed.
Plan your visit to: 579 880-8976 or ChartwellGreenfielPark.com.

* Excerpts from this article are taken from residents' reviews and edited for ease of understanding. The full version of the videos is available online at https: //chartwell.com.