X-Men: The Mutant Collection, a collection published by Hachette. Back to issue 48, available on newsstands: Planet X.
Two weeks ago, we hit newsstands with the forty-sixth issue of the Hachette collection X-Men Mutant Collection : the end of the dreamBy Chris Claremont, Robert Weinberg, Scott Lobdell, Salvador Larocca, Michael Ryan, Tom Dernick, Brett Booth, and Lenil Francis Yu.
this week, Now it is the turn of the collection number 48 to be foundX-Men Featuring: Planet XBy Grant Morrison, Phil Jimenez and Chris Bachalo. It is sold at its price 12.99€.
We recommend once again Discuss with your bookseller who can put away your copy every fortnightwhich ensures that the collection will be followed in its sale.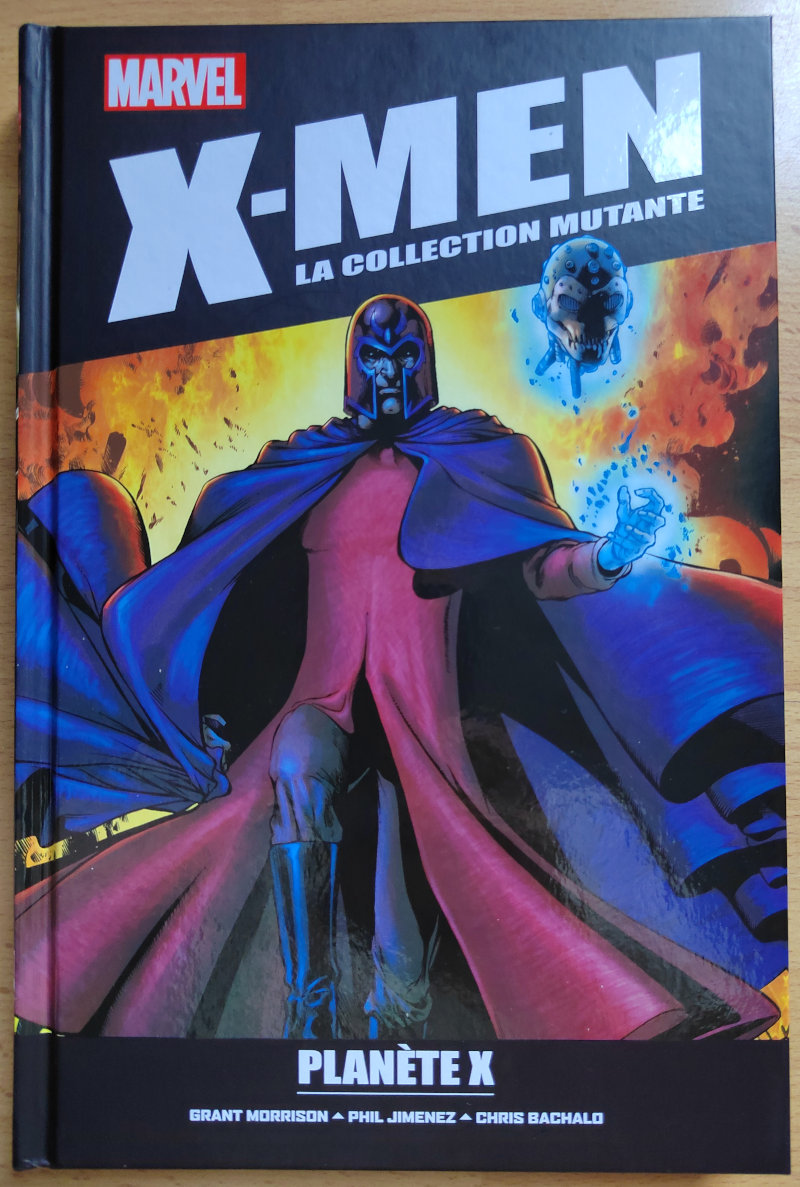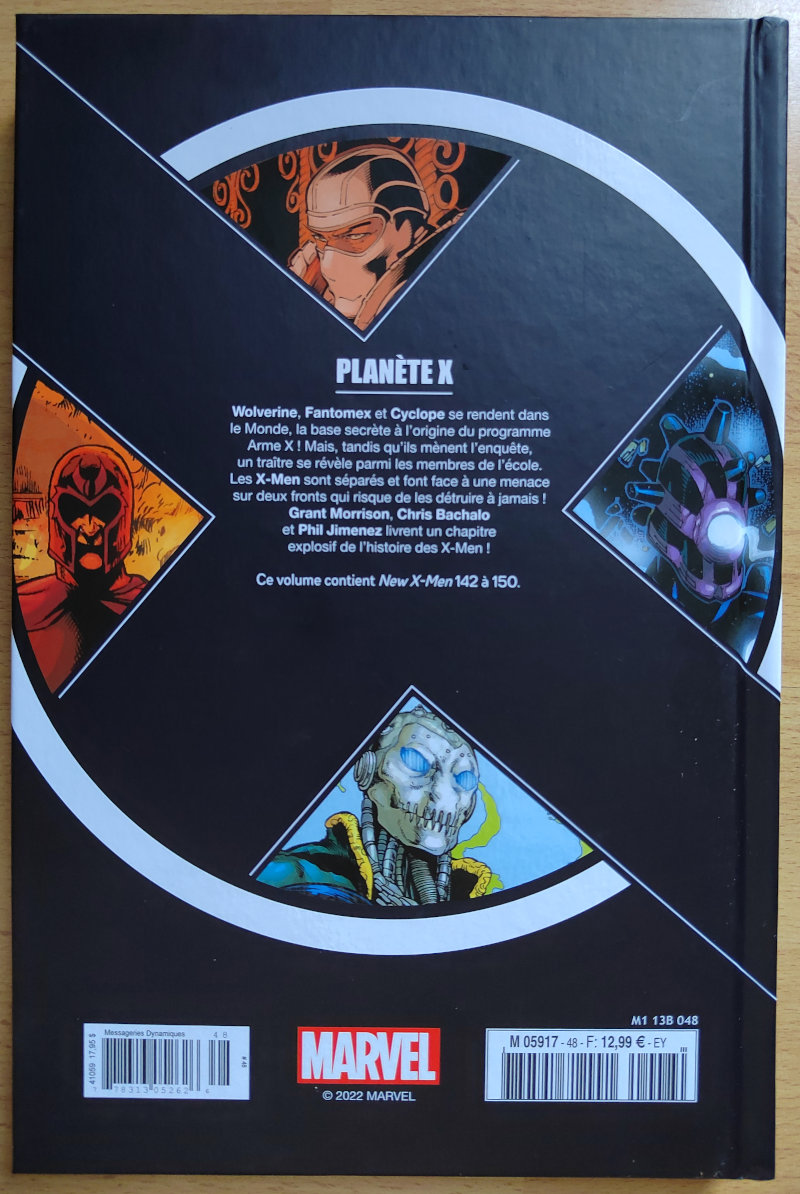 | | | |
| --- | --- | --- |
| New X-Men #142 | Grant Morrison/Chris Bachalo/Tim Townsend | 08/2003 |
| New X-Men #143 | Grant Morrison/Chris Bachalo/Tim Townsend | 08/2003 |
| New X-Men #144 | Grant Morrison/Chris Bachalo/Tim Townsend, Al Vey, Aaron Soud | 09/2003 |
| New X-Men #145 | Grant Morrison/Chris Bachalo/Tim Townsend, Al Vey, Aaron Soud | 10/2003 |
| New X-Men #146 | Grant Morrison/Phil Jimenez/Andy Lanning | 11/2003 |
| New X-Men #147 | Grant Morrison/Phil Jimenez/Andy Lanning | 11/2003 |
| New X-Men #148 | Grant Morrison/Phil Jimenez/Andy Lanning | 12/2003 |
| New X-Men #149 | Grant Morrison/Phil Jimenez/Andy Lanning | 01/2004 |
| New X-Men #150 | Grant Morrison/Phil Jimenez/Andy Lanning, Simon Coleby | 02/2004 |
In terms of publishing, it's always been the same type of album since the beginning of the collection In terms of format and paper. here No problem printing In this volume, there is no rendering of the board.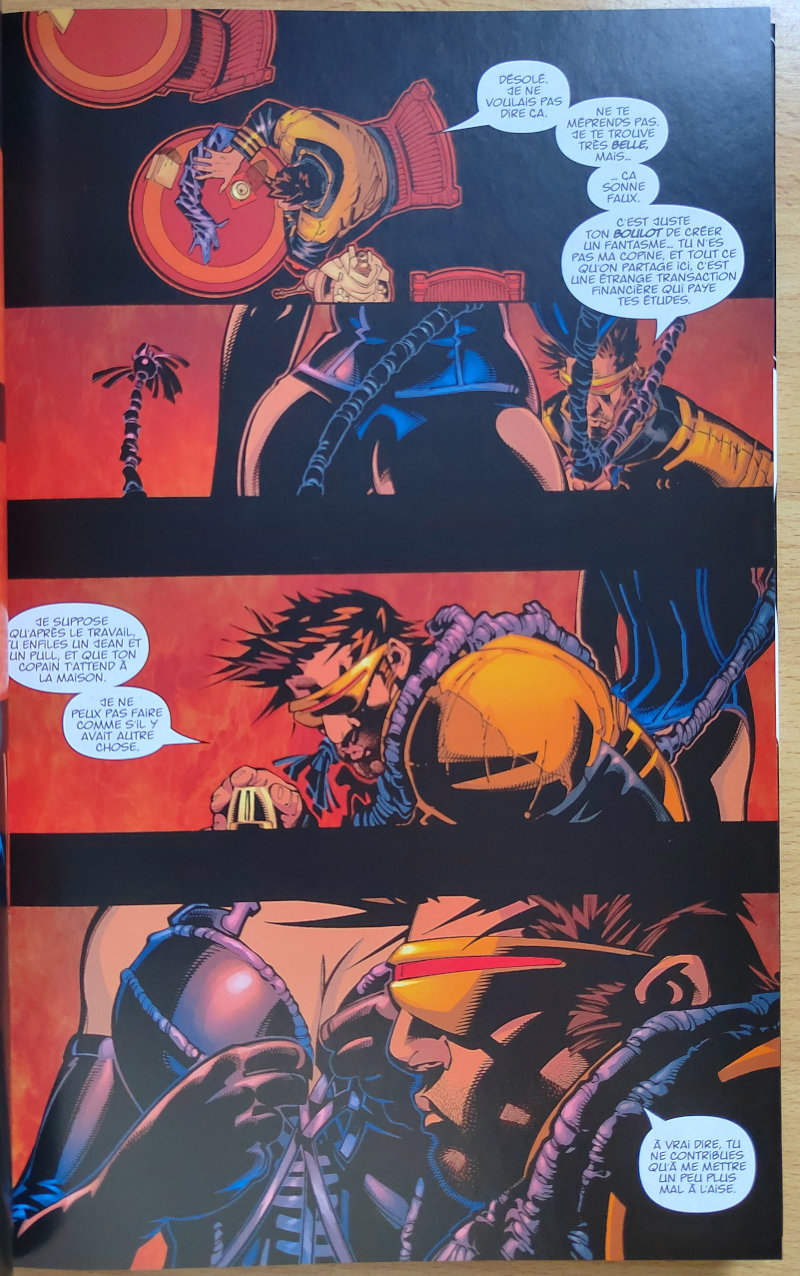 Regarding the number on the back of the album, it is 73.

As with all previous volumes, we begin reading the album with An introduction signed by Panini Comics' Community Manager. In this issue, he summarizes and teases for us what awaits us in this volume This has implications for future adventures of the X-Men.
So here we are again on Grant Morrison's runWhere a lot has happened recently: The ideal couple Jean / Scott is shattered When the latter entered a slum with Emma Frost, and After an assassination attempt he also collapsed right away. The mysterious Xorn's power increases, the discovery of a new drug and the return of the Phoenix, all together!
This volume consists of two complementary arcs: Assault Weapon Plus And Planet X. These two arcs wrap up most of the story of the run, but the real conclusion comes from this great performance by Grant Morrison. One final arc missing from the album is illustrated by Mark Silvestri. This is no surprise as the name of the creative team on the cover already indicated this, as well as the pagination which would not allow for the addition of four more episodes. for now We don't know if these episodes will be offered in this collection Because the already known title does not indicate this.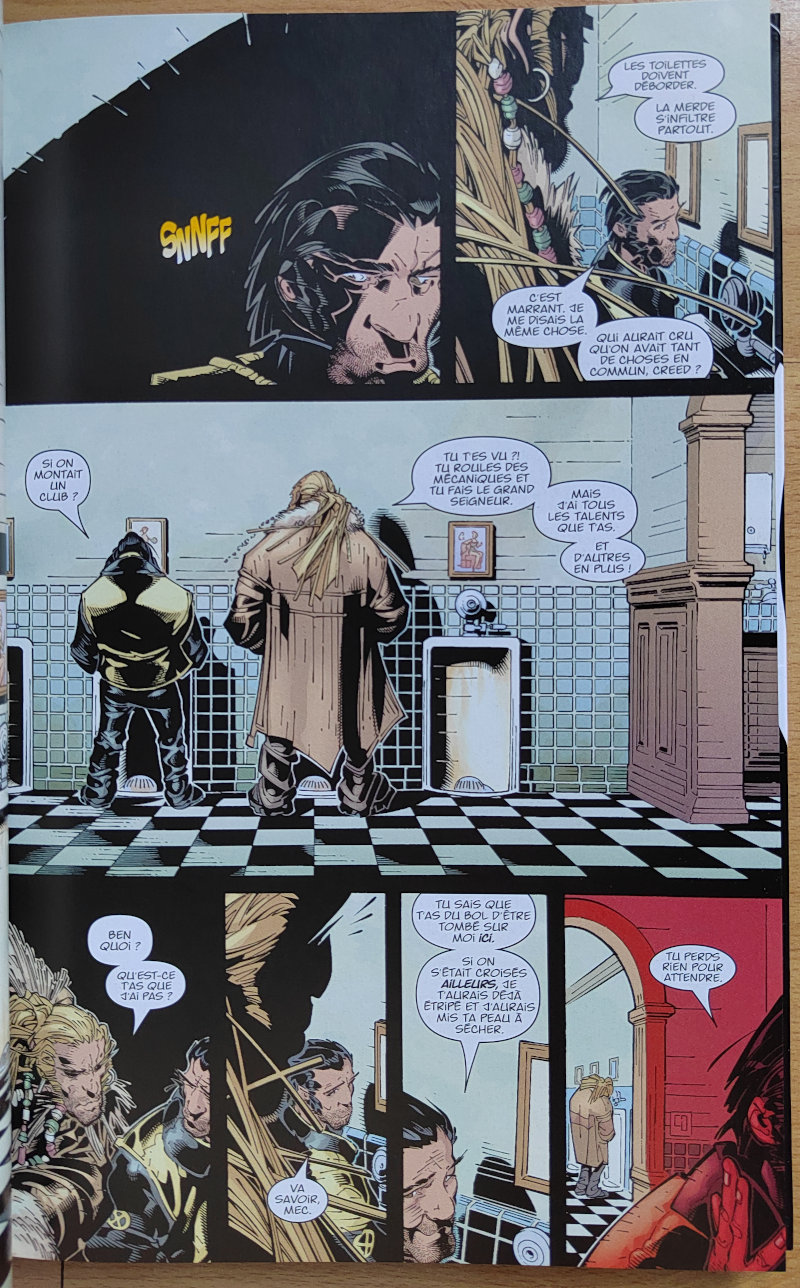 But back to our sheep and say this episode is least memorable. It begins with a mission led by Fantomex, Wolverine and Cyclops to lead an attack on the mysterious Weapons Plus project.. Grant Morrison goes far in his running, imagines An ambitious concept that holds several "weapons". (Obviously Wolverine but also Captain America, Nuke and of course Fantomex) in An environment strongly leaning towards science fiction. The author also has the opportunity to play with the reader by shaking his nose under his nose Wolverine's dirty little secret Which was still very mysterious.
however Grant Morrison went even furtherCombines per different plots A breathtaking bow: Planet X. It's a chance to see the X-Men face off To the dreaded Magneto, whose return is particularly well thought out. The Master of Magnetism is a far cry from the "softer" version of himself in these pages that brought him to work with the X-Men, Here we find Charles Xavier's deadly and formidable foe Desperate to wage his anti-human crusade… to the point It will be subject to a retcon very quickly, undoing what Grant Morrison set upBut this is another story.
whether in Assault Weapon Plus or between Planet X, There is a real upsurge of power in these episodes with increasingly perceptible tension. The author pushes the mutant universe to its limits, thus revealing All the impeccable mechanics of his run, one of the elements of which is revealed here. We're definitely in a less classical superheroic register than Joss Whedon's upcoming episode, but This method is very relevant and very effective. The characterization of the characters is very neat, and even if we don't agree with it – this version of Cyclops is not unanimous, for example – Grant Morrison's vision of the mutant universe has great consistency The X-Men in general and the X-Men in particular.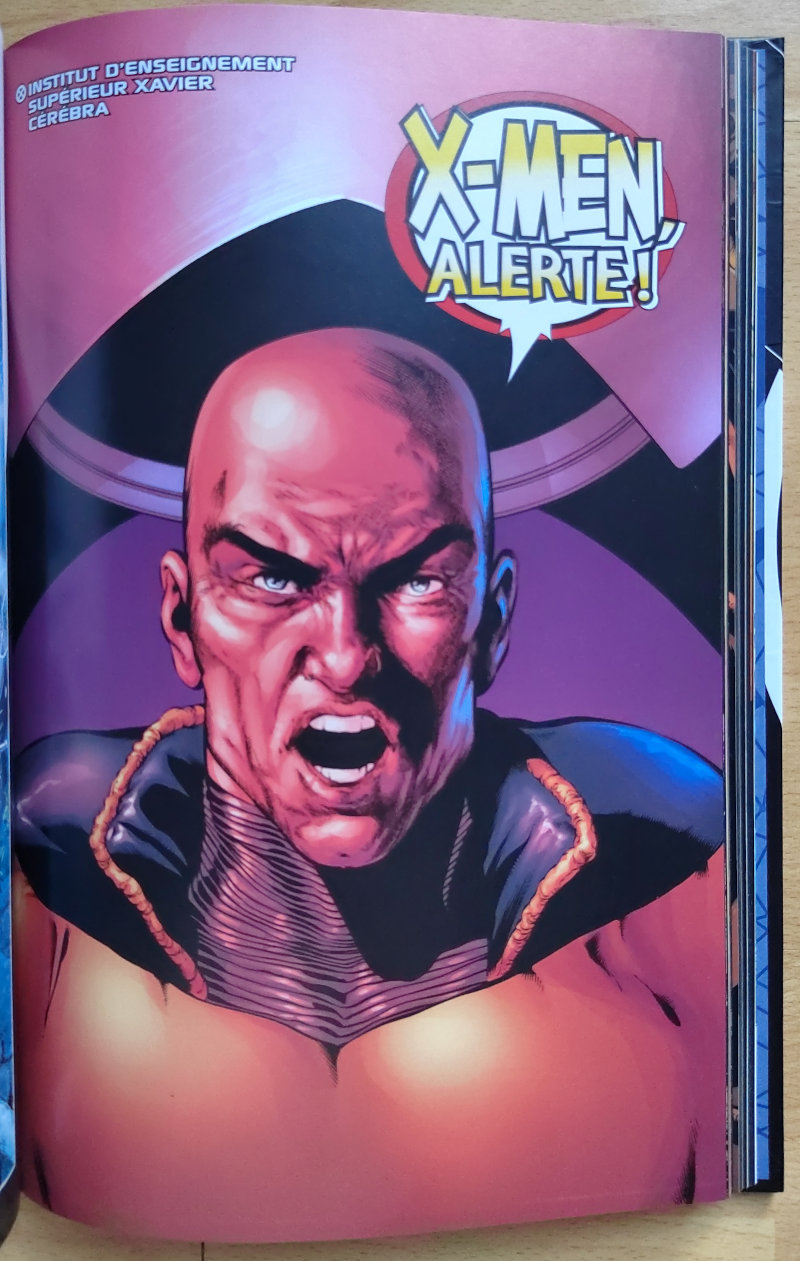 This "almost condemnation" is impressiveThe centerpiece of an ambitious run that had its merits A lazy mutant shakes up the universe Those who woke up with electroshocks from a few incidents. As with other works by Grant Morrison, It is full of very good ideas that have good taste to work very well Throughout these episodes, the reader is shaken from surprise to certainty.
On the graphics side, the first arc is signed Chris saved And personally I don't really like his work in these episodes. Sure, it's paced and the science fiction atmosphere with world discovery is very well presented, but His way of portraying the characters in such a way that we are all quite caricatured, I don't think fits well with the serious atmosphere of the story. (where a few small quirks of humor float very characteristic of the author, by the way).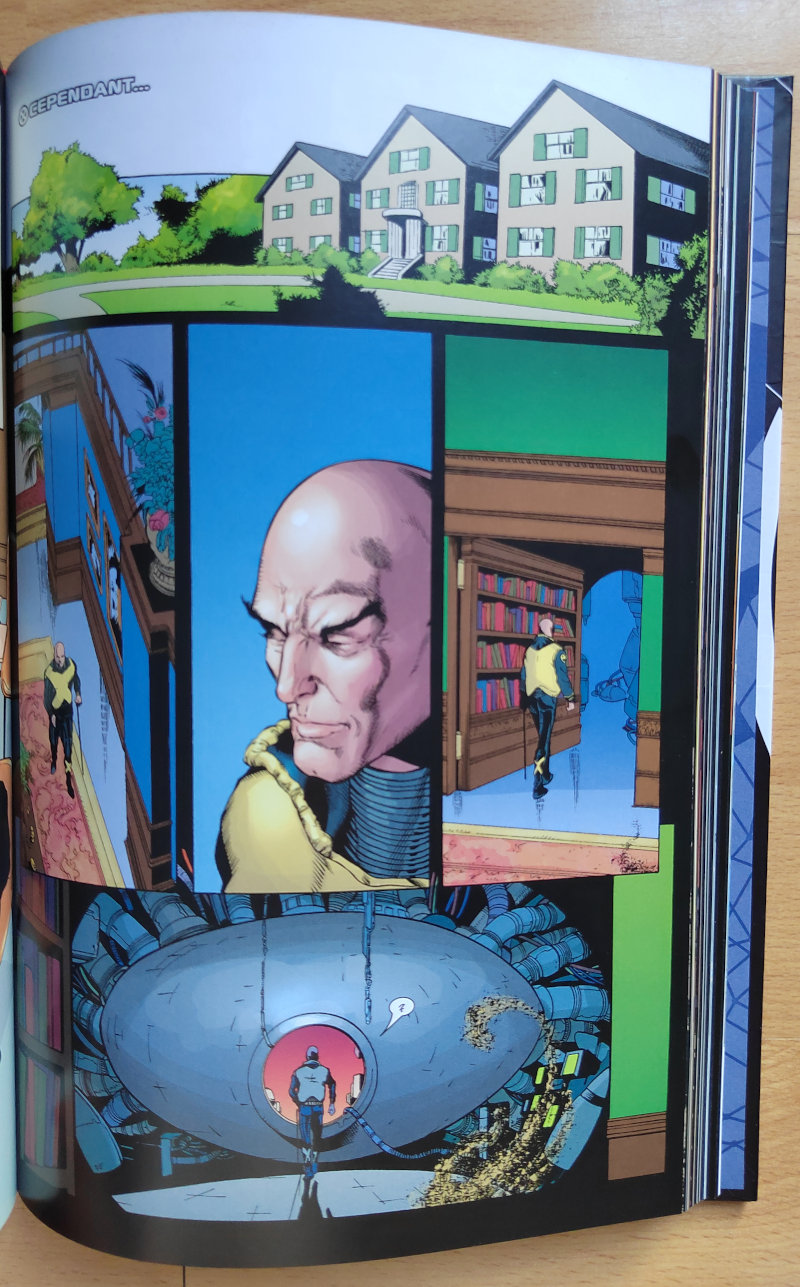 On the other hand, the performance is nothing to complain about Phil Jimenez who sign fabled board For the second arc. The faces are very nicely drawn, the sight passages are not half as well there The atmosphere has a great job.
Bonus sideWe are entitled In Grant Morrison's Manifesto.
We go back to the 1990s with the next issue: The Executioner's Song Episode 1. See you in fifteen days!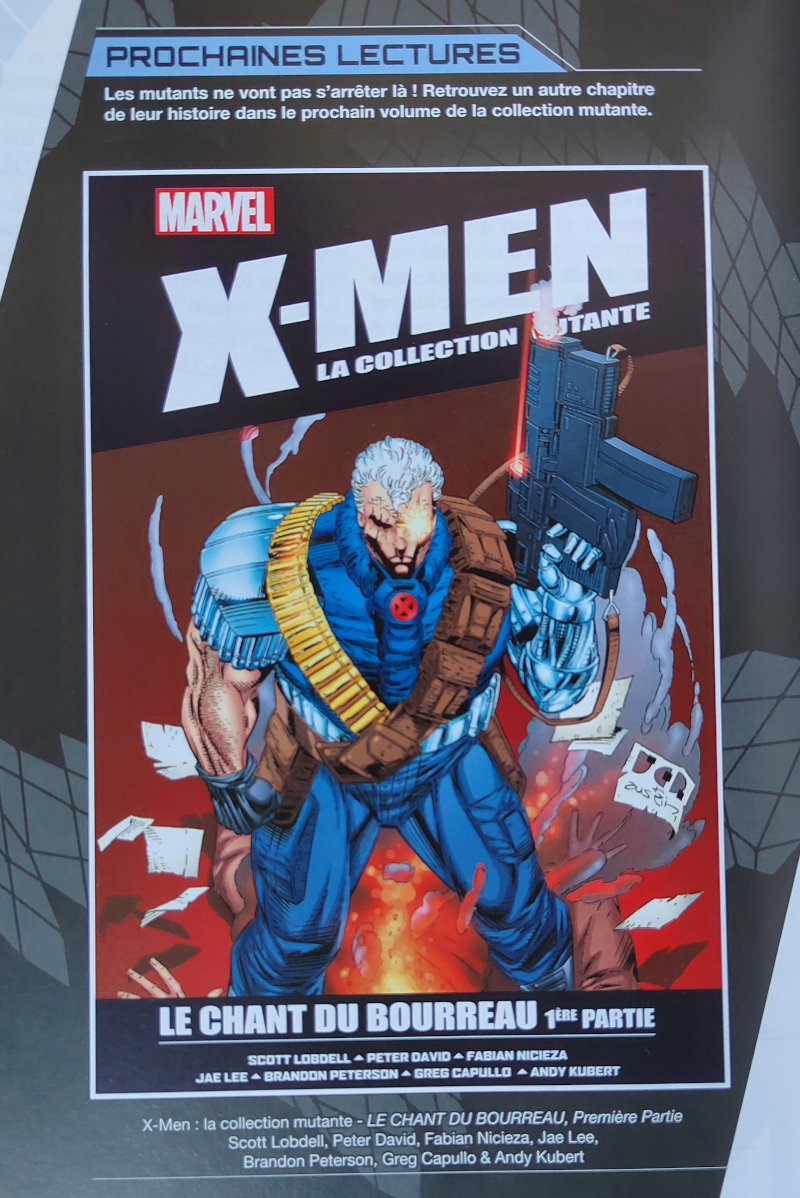 Find our chronicles in previous volumes X-Men: Mutants Collection:
---


Did you like this article? Do you appreciate our work and want to support us?
Watchtower Comics is a website independentwhich offers you since 2006 Ad-free daily content.
if you wish, You can help us continue our activities Make a donation to our uTip page!
Find other articles on the same topic…